My sister
Nadia axel
introduced me to Dragon Age 2 for Playstation 3, and I got SO addicted to the game! 8) And when she told me that she had decided to do a Fenris cosplay I thought I would do a Hawke cosplay! So here she is:
This is the mage outfit, and the one that I want to do :3 Theres a lot of armor-crafting and leather-working, which will be good for advancing my skills (: And not to mention how hot and cool she is! ><;;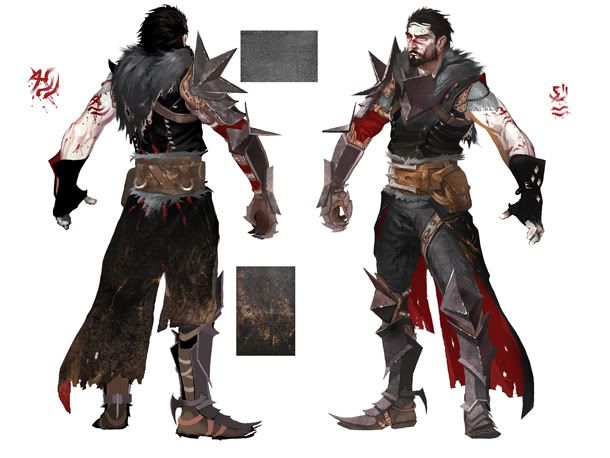 So this is the full outfit in a concept art. And yes, this is a man, but Hawke also comes in a male-version :3 And the only concept art of the mage outfit is on the male-version!! (x But the outfit is the same for both female- and male-version, so it's just to give a hint of the look she wears (:
I expect this cosplay to be done for SVS-con 2012 in Herning (Danish convention).